Classes Are Back!
We at S4K take our role in keeping your children active very seriously and have been working hard on our digital platform – S4K TV – since the beginning of the lock down period.  We are delighted to bring so many of you lessons each day, providing sports activities for Under 5s in the morning and Over 5s in the afternoon.  We are of course also releasing videos that follow our football, rugby, dance and tennis activities every weekend too. 

If you've not had a chance to take a look, check out S4K TV on YouTube by clicking the button below.  You can catch up on any of the classes you have missed too!

Your Child – Your Coach – Your Class!
BUT we do not want to stop there.  As parents, it is vital that we keep looking for new ways to keep our kids active during this period.  We want to continue building confidence in them and with the way the world is evolving, building digital confidence is becoming paramount to their development.  When we combine this need with the need to keep developing sporting skills and a healthy lifestyle AND the fact that our coaches miss coaching your kids like crazy, we had only one option. 

We are delighted to announce that from Saturday 2nd May, we will be offering our families classes online via Zoom!  This will allow your children to keep in touch with their favourite coaches, keep developing skills and their confidence!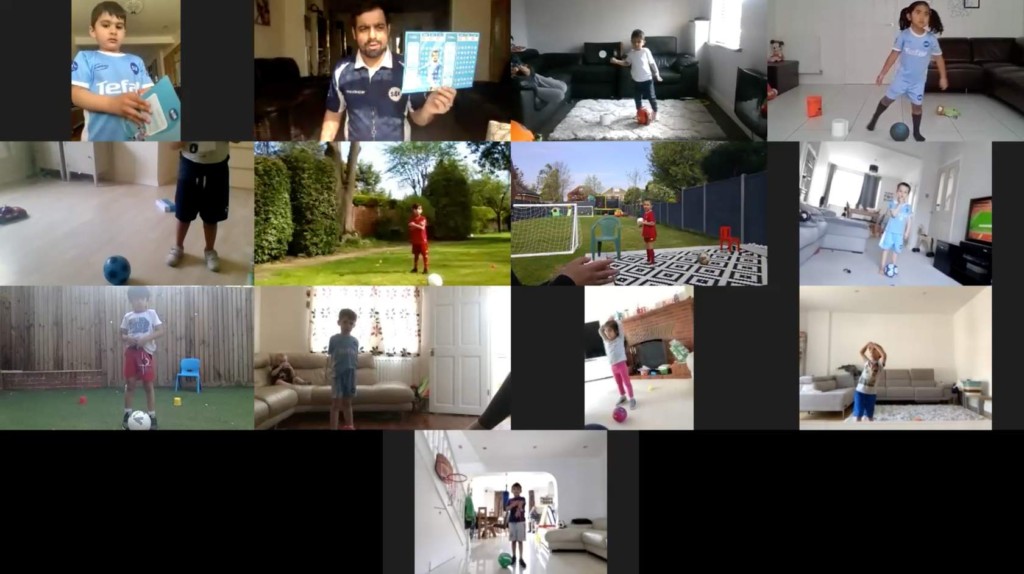 How?
All of our existing members will be added to a WhatsApp group with the rest of their class.  The S4K Regional Directors – Adam and Karun – will be in touch via the group along with your coaching team and let you know when your class slot will be, as well as keep you up to date on the goings on with S4K TV each day.    The team will also be able to provide feedback on Practice@Home videos that you send in. 
What Do I Need To Do?
Nothing! Our team have everything in hand and will add every member with an existing active membership to the group this week.
 
We see this as the perfect way to keep our personal promise to build your child's confidence and skills.  All lessons will take place using household items to make sure everyone can take part.

Thank you for continuing to support us at S4K and be part of our revolution for children's health.