Jess Fights Breast Cancer
One of our S4K Mums is taking the fight to Breast Cancer by doing the famous Moonwalk. Jessica Winklo, mum of Sebastian who has been with S4K since he was a wee toddler and is now playing in the S4K Bears Under 7's Team, has entered the MoonWalk marathon!

It is a fantastic event with a unique trademark where 15,000 women and men wearing bras, the girls and, yes, the guys too, all Walk the Walk in decorated bras and whilst it is not the normal sight for a Saturday night in London, it is a vision to behold and one that succeeds in not only raising awareness but also raising millions of pounds to take the fight breast cancer.

Jess points out "Its not just a women's issue with hundreds of men get diagnosed with breast cancer each year, so it would be good if the S4K mums and dads could get behind this great cause – perhaps we could organise an S4K team to enter next year!?"

The overall charity Jess is supporting is the Walk the Walk which a grant making charity committed to raising funds for vital breast cancer causes. Every year thousands of women and men raise money by taking on one of our Power Walking challenges which include The MoonWalk London or Edinburgh and The SunWalk London.

Jess is doing the Marathon Moonwalk over the traditional distance of 26.2 miles which will take from this Saturday May 13th 2017 at Clapham Common. 15,000 women and men take on this amazing task, as 26 miles walking is a mountain to climb accompanied by blisters, aching knees, sausage fingers (where your fingers become numb and balloon up after an hours walking), platis fasciitis, (where the tendons in your feet are micro splintered because of the pounding on hard pavements) causing foot ache and sharp heal pain and all compounded by battling the cold of the night wearing just a pink decorated bra!

Well it is a fact that women have a higher pain threshold than men!

We all know someone or have experienced the loss of someone through breast cancer. One in eight women will be diagnosed with breast cancer at some point in their lives. Eighty per cent will survive more than five years beyond diagnosis because of advances in medicine, research and awareness. These advances do not happen by accident. So be generous and do a wonderful thing. We need the research into the understanding, the prevention and the response to be better to improve on the cure and survival rates.

So now, we at Sport4kids are throwing our weight behind this great cause. We invite all current and past members of S4K Mums and Dads to join in the Fight against Breast Cancer.

Lets do two things – Let's start by supporting Jess by contributing to her £100 challenge with any small amount you can muster by clicking on the link below to support Jess and her team this Saturday –and then lets register a Mums and dads Sport4Kids team for 2018!

Yes we can all join Jess… and glide down the pink carpet to the Finish Line to join this wonderful event and fighting against Breast cancer!! We all want to see Coach Adam in a pink Bra!

Walking the Walk can save lives, raise awareness and get you fit, so what an opportunity to do something for yourself that will also benefit not only cancer patients today, but with research that the charity funds, the future health of us all. For our mums, sisters, aunts and daughters we should join-together in the fight against Breast Cancer!

So come on hit the link below and do a wonderful small thing that supports the great number of people including Jess and her team doing something even more wonderful – taking the fight to breast cancer!
Team members this Saturday include: Reena Kessack, Katie Walmsey, Laura Osborn, Justyna Nunn, Kelly Richardson, Holly Richardson , Alex Cochrane, Alice Theobald.

Finally a message from Jess ..

"For all the ladies and men out there that have had breast cancer, have breast cancer or maybe once will be diagnosed with breast cancer, I will be doing the Walk the Walk Moonwalk this Saturday to collect money for this cause. Please sponsor me for all of those amazing people that are battling through this awful disease.
Donating through JustGiving is simple, fast and totally secure. Your details are safe with JustGiving - they'll never sell them on or send unwanted emails. Once you donate, they'll send your money directly to the charity. So it's the most efficient way to donate - saving time and cutting costs for the charity."

She has a meagre £100 target and it would be of great support for us all at S4K to help Jess achieve her blast through that target.

Here's the Link – Hit it Now!

https://www.justgiving.com/fundraising/J-Wenklo1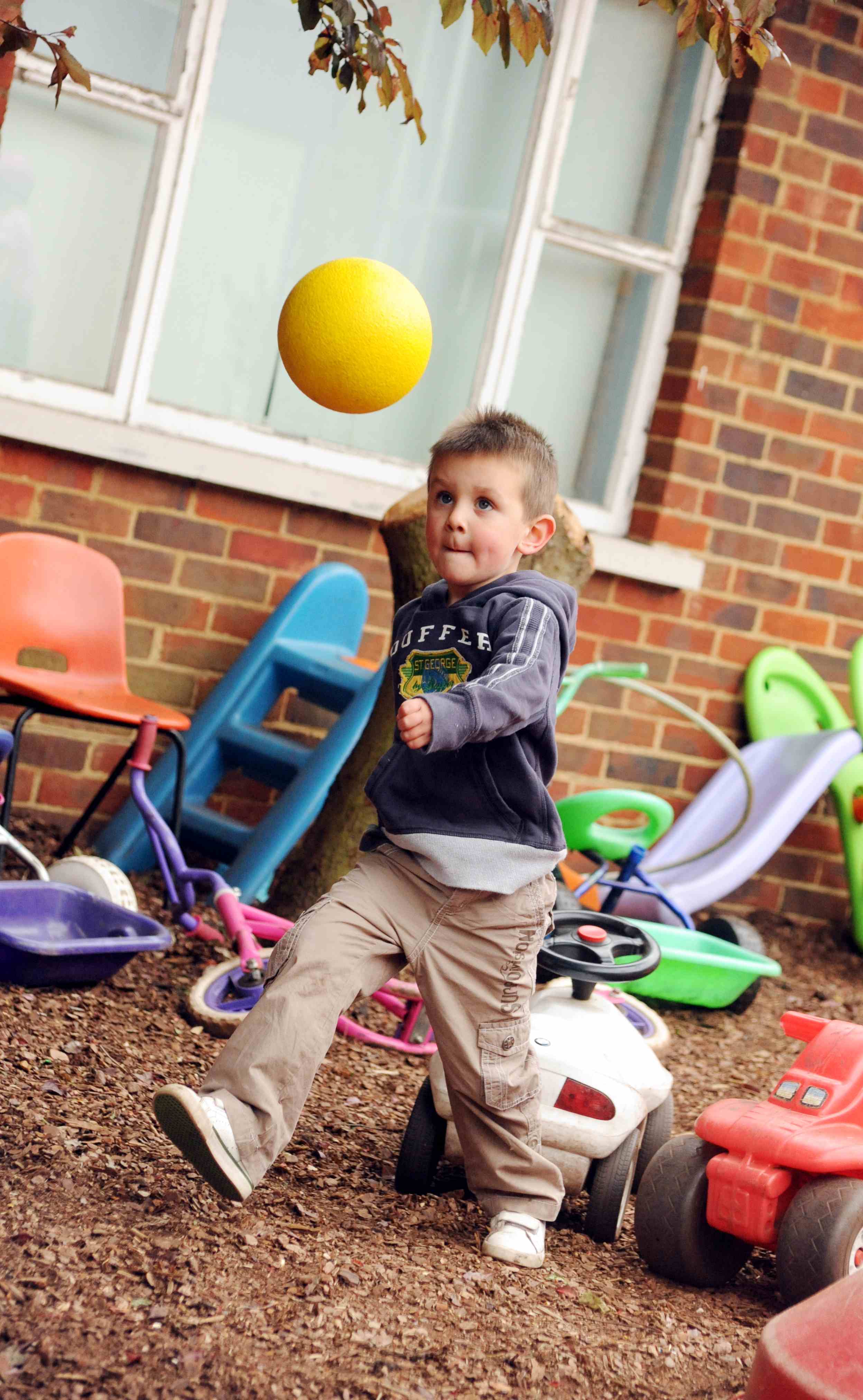 Whether it's learning to put your foot on top of the ball and balance for S4K Tots, or perform a majestic Cruyff turn at the age of 7, Sport4Kids is urging parents to help their children Practice@Home.
Though skills classes run each weekend, with coaches helping children understand and execute new skills, Practice@Home has become a real 'game-changer' at S4K, and makes way for the next stage in children's development.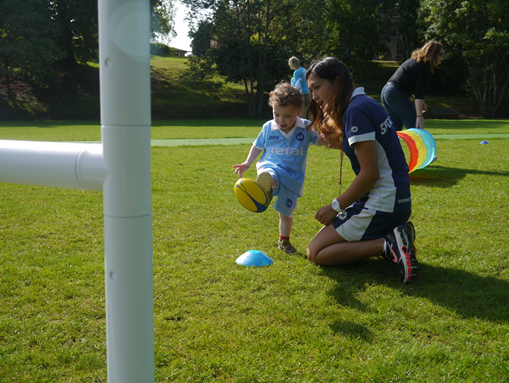 We are delighted to announce the launch of our S4K Kids and Toddler Rugby Classes in Bordon, Hampshire! Rugby classes will be opening on Saturday 9th September 2017 at the Mill Chase Leisure Centre and will cater for children in the following age groups...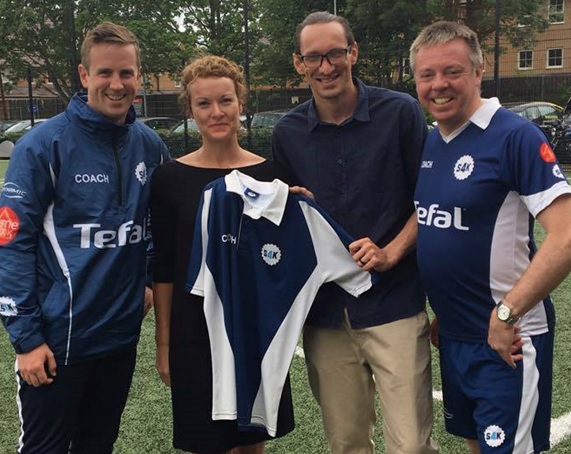 S4K Network Partner For Hampshire Revealed!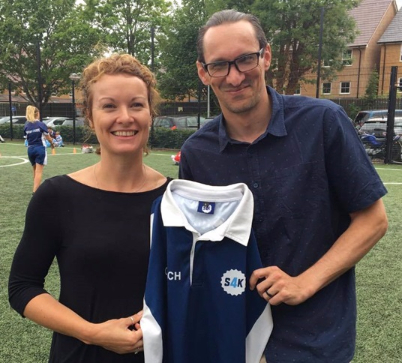 S4K is proud to announce not just one but two Network Partners to continue the expansion of the Sport4Kids Network – Paul Farrow and Jodie Gibbs-Farrow have today acquired the rights to the S4K Brand for the Basingstoke Hampshire Territory and plan further expansion to the Portsmouth and Chichester territories.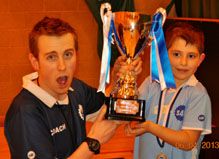 S4K Strikers and Academy will take to the pitch on Sunday 19th March to battle it out for S4K's latest silverware.
The football tournament will take place at Salesian School in Chertsey between 14:15-17:15pm, and will see S4K Strikers and Academy come together from our various venues across Berkshire and Surrey.