Early Years | Key Stage 1 | Key Stage 2 | PPA | CPD | Income For Your School
The S4K Education Partnership Programme for schools provides the complete solution for PE and School Sport. The six pillars of the partnership programme are designed to help support schools in line with PE and School Sport Premium Funding, National Curriculum and international programme guidelines. The partnership service can be used to cover PPA time, provide CPD for teachers, provide competition opportunities for schools, engage the whole school community and generate income for schools.
What are the Services the S4K Education Partnership offers to Schools?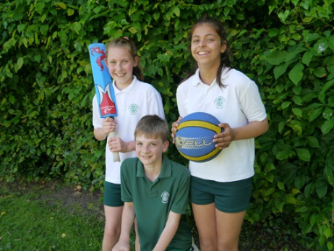 The S4K PE Curriculum is designed for Primary aged children (Early Years, Key Stage 1 and Key Stage 2). These six-week modules are delivered across the full academic year and are available for school records or follow.
The S4K Pupil Pathway works in line with the S4K PE Curriculum, helping schools monitor and record progress for children in PE. This is achieved through Coach Assessment, Self-Assessment and Peer Assessment. Every pupil receives and S4K PE Book to complete throughout the academic year.
S4K PE Specialists can deliver classes for schools as part of PPA cover or PE support. Every S4K PE Specialist has to pass through our bespoke coaching development pathway which includes a series of online S4K University modules and practical based teaching tasks. All S4K PE Specialists are also observed and assessed throughout the academic year.
S4K wraparound care for schools includes the S4K Active Early Risers Club and S4K Home Club services. These services enable schools to support working families by providing a high-quality care service. The structured sessions combine play, sport coaching and well-being (including yoga, pilates and mindfulness).
Sport and exercise clubs are also an important part of the S4K Education Partnership Programme. These clubs take place before or after school and can be funded by parents or PE and School Sport Premium funding. Clubs can be sport specific, school team support or engaging hard-to-reach children. Teacher CPD is an important part of the S4K Education Partnership, supporting schools to develop outstanding PE teaching. S4K have a series of 1.5-hour workshops for teachers as well as team teaching programmes that schools can implement for different areas and ages of PE.
Supporting the full school community is also an integral part of the S4K Education Partnership. This includes all stakeholders including children, teaching staff, parents, governors and the local community. Sport4Kids aim to integrate into the school community to extend the PE department and school sport opportunities.
School sport competitions, both inter and intra school, are fully supported through the S4K Education Partnership. This can include talent ID for teams, coaching school teams in the lead up to a competition, attending competitions with teams, supporting school sports days, and organizing intra school tournaments.
The S4K Education Partnership analyses the income generation opportunities for schools through utilizing the link with Sport4Kids. Holiday and weekend classes, as well as coach training and club revenue, can add thousands of pounds to the school budget.