Overview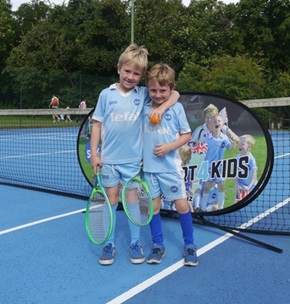 Earn money and gain valuable experience doing something you love! Sport4Kids kids tennis classes are market leading and coach thousands of children every week across the UK. Starting with our S4K Tots Tennis program, which focuses on children from 18 months to 3 years and culminating with our S4K Academy classes for teens, S4K Tennis is based on the techniques and coaching methodologies of the Big 5 Tennis Starts of Federer, Nadal, Djokovic, Murray and Wawrinka. Introducing children to the basics of tennis from a young age, teaching hand eye coordination through specially designed session plans.

We refer to our coaches fondly as "Sports Entertainers" as they bring exciting and imaginative games and activities to life to engage children, develop their skills and breed a lifetime of healthy habits.
We are revolutionizing children's sport - one class, one child and one big smile at a time. Come and join the revolution!
Job Description
Applicants join S4K as a Trainee Sports Entertainer. These individuals are provided with bespokeand completely free training by Sport4Kids via our Coaching Development Pathway and the S4K University program. Duties will include gradually leading pre-set activities in line with our curriculum and lesson plans, providing excellent customer service and undergoing audit and quality assurance cycles.
Once graduated through the Coaching Development Pathway, individuals move to open their own Development Centre and lead classes while training new coaches. Full time positions and careers opportunities in management and research for developing S4K programmes are also available on a national and international basis.
Skills Required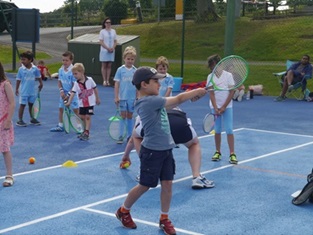 We are completely unique and do not require individuals to hold ANY sports governing body qualifications. All training is provided by Sport4Kids - from technical sports training to child psychology and behaviour management - we do everything in-house and follow the S4K Way.
We look forward the following attributes in our coaches...
Confident, extravert and have an excellent awareness of customer service.
Passionate about child development and sport.
Full of energy and able to laugh and joke (often at your own or your team's expense!).
Well spoken, reliable and punctual.
Organised and able to act on your own initiative.
Be able to communicate with all ages; from Tots (18 months) through to Academy (7+ years) and parents.
Smiling – ALL of the time!
Hours, Rate of Pay
Tennis coaching vacancies are available on Saturdays and Sundays as well as in the midweek afternoons and evenings. Rate of pay is between £8-15 per hour as coaches progress through the Coaching Development Pathway.

Dates and Location
• Over 50 locations in the UK.
• Our camps take place during the school holidays and offer additional hours.
• Our parties take place most weekends and offer further employment opportunity.
Staff Selection Process

To believe the special things that we are doing at Sport4Kids, candidates need to see and be part of it. We invite all candidates in for a trial session, where they will work alongside our coaching team for a fixed number of hours, offering them the chance to interact with a broad range of ages. Candidates are then appraised via our Trialist Coach Appraisal form (this is shared with you ahead of attending the session so that you are aware of the criteria). This process allows the candidate to evaluate whether S4K is for them and allows us to see how what they will bring to S4K. Offers of available roles are then made and a start date for working with S4K is set subject to a satisfactory Enhanced Disclosure Check with the DBS and the receipt of two satisfactory references in line with Ofsted requirements.
Apply Now
If you would like to become part of the S4K Family and develop your coaching abilities, fill out the form below and we will be in touch shortly.