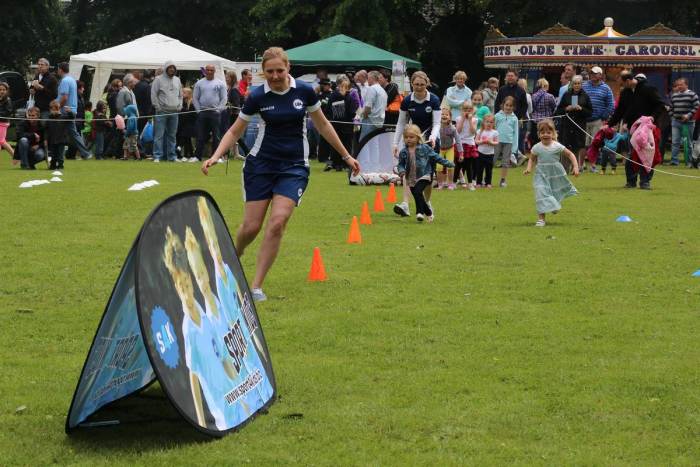 We were delighted to be asked to attend the Surrey Heath Show in Frimley Lodge this past weekend, where we had lots of fun entertaining the kids with football fun! Our stall, led by Coach Charlotte and Coach Laura, spent time working with the little ones, teaching them how to score goals and celebrate in style. Our older kids took part in our football challenges, including hopping with the ball and flicking over cones into the goal. The arena demonstration was fantastic, with girls and boys of all ages stepping up to the plate and demonstrating their football skills in a fun relay race. All in all, a big thanks to John Cleary and Tony Moore for inviting us to perform at the event - we will definitely be back next year to promote our kids football classes in Farnborough and Camberley! (See below for a comment from a parent who passed by)
Damo C
There were lots of great stalls and all of them were really friendly. Particular stand out highlights were the Sports4Kids girls who really made an effort entertaining our 2 for a few minutes and the community support officers who were happy to chat and put police hats on us for pictures.
Sport4Kids Calendar Announcements!

With the Easter break now behind us, we have been busy working away on entertaining our S4K Families through the summer period and setting up our S4K Football Club! We will be hosting our S4K Tournament, Family Race Day and Summer Charity Match in addition to our annual S4K Birthday Summer Party and first ever Summer World Cup! We've posted all of the dates below for your diaries and look forward to seeing you and the family.

We'd love to hear from parents and families who wish to get involved in helping prepare salad for our Family Race Day, toss some burgers and hot dogs at our Summer Birthday Party or muck in with our S4K Tournament...even those who would like to be permanent Team Coaches with our S4K Football Club! Just hit "Reply" to this email and we will give you a call to let you know how you could lend a helping hand.

Warm Wishes,

Steve Jones

____________________
Come and visit Coach Marcus & Coach Cherish!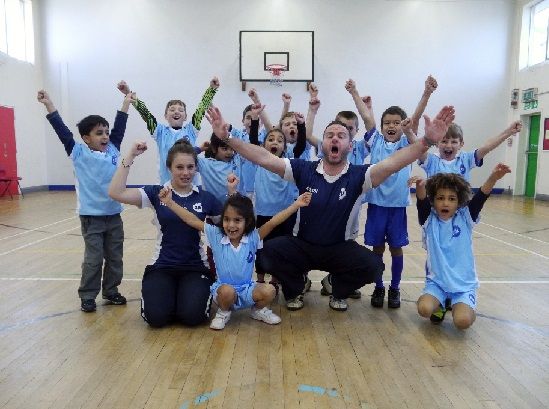 Our kids football classes are underway at the Hollyfield School in Kingston / Surbiton! Led by our charasmatic team of Coach Marcus and Coach Cherish, our S4K Tots, Kickers and Strikers have great fun learning new football skills and techniques.
This month our mini footballers are S4K Tots (18 months to 3 years) are learning skills through pirate themed games, while our S4K Kickers (3 to 5 years) are developing their turning abilities while negotiating a busy race track scenario! Lastly, our S4K Strikers (5 to 7 years) are working hard on their Cruyff turns and inside step overs, before turning to passing in teams and playing in our low pressure, small sided games.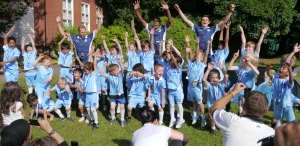 UNDER 7s TRIAL MONTH!
We are delighted to announce the opening of our Guildford Tigers Football Club at the Christ's College in Guildford.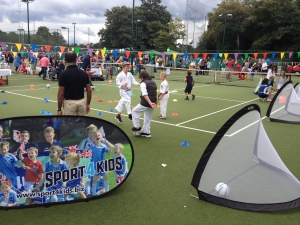 We had a great time at the Wentworth Health Club Family Fun Day last week. Despite the weather, families turned out in the masses to have fun with a variety of stalls and activities. There was live music, sports demonstrations including Judo and of course our fun and energetic Sport4Kids bunch! We will be announcing involvement with the
Wentworth Health Club
nursery over the coming months and are looking forward to showcasing our
S4K Tots
and
Kickers
program for children's football in Egham. In the meantime, click
here
to find out about our
Egham
,
Old Windsor
and
Windsor
venues in the local area.