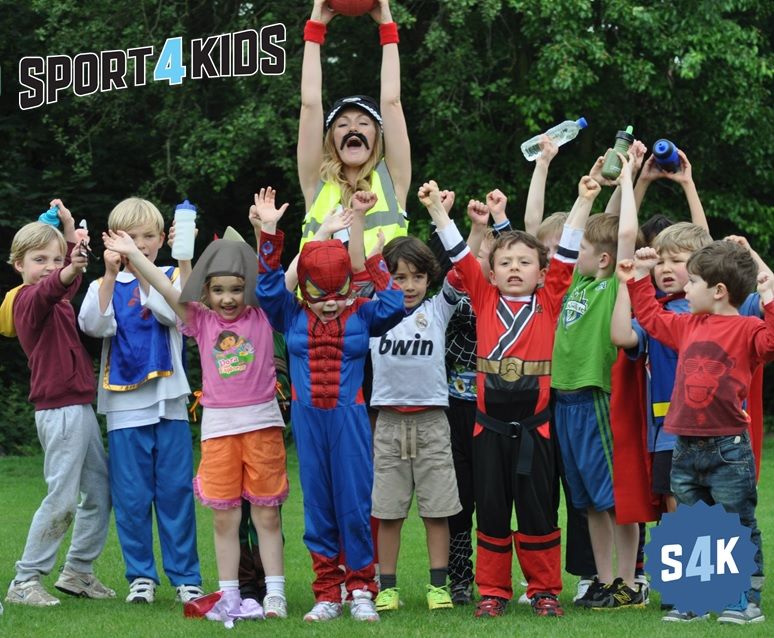 BOOK YOUR
HOLIDAY CAMP

PLACE NOW FOR DISCOUNT!
After the success of our
May Holiday Camp
, we are delighted to announce that we will be running an extended holiday camp throughout the summer! We were delighted with the 100% positive feedback that we received from children and parents alike for our May Sports and Activity Camps and Coach Marcus and Coach Marie will be returning this summer to keep your little ones amused with high energy inter-house games and fun! Better yet, we are offering an exclusive promotion to all those who book their places before
MONDAY 30TH JUNE 2014!
The details are as follows...
Dates...
Monday 28th July to Friday 1st August 2014
Monday 4th August to Friday 8th August 2014
Monday 11th August to Friday 15th August 2014
Monday 18th August to Friday 22nd August 2014
Monday 25th August to Friday 29th August 2014
Times...
Standard Day available from 8.30-5pm
Early Rise Club available from 8-8.30am
Late Runners Club available from 5-6pm
Early Booking Discount Prices...
BOOK BEFORE MONDAY 30TH JUNE!
£36 per Standard Day
£158 per Standard Five Day Booking
£5 per Early Rise Club Booking
£10 per Late Runners Club booking
10% Sibling Discount
10% Sport4Kids Member's Discount
Normal Booking Prices...
£42 per Standard Day
£175 per Standard Five Day Booking
£5 per Early Rise Club Booking
£10 per Late Runners Club booking
CALL US ON 0845 052 1347 TO BOOK TODAY!


SPACES ARE LIMITED.
As part of our partnership with
Panini
for the
World Cup 2014,
we have been asked to write a series of
blogs
about our first memories of the World Cup. This week, you can read about
Steve's "Jumpers for Goalposts"
moment during
World Cup 1970
and
Coach Mark's
memories of
World Cup 1998
and a certain Mr
Michael Owen
bursting onto the scene! Click
here
to have a little read on your lunch hour and don't forget to subscribe to hear from our other coaches in the coming weeks...
S4K Kids Football Club Summer Festival Announcement!
Our Summer of Football Tournaments has Arrived!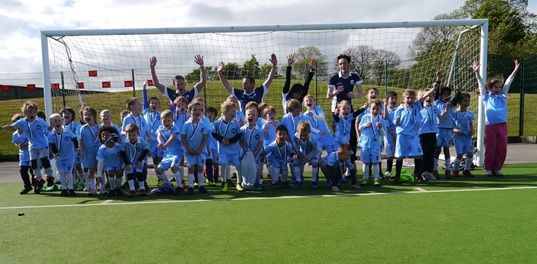 We are delighted to announce that we are able to offer our
S4K Football Club
teams the chance to enter into three competitive tournaments this Summer in preparation for next year's league participation! We have been working extremely hard over the past few months to set up a football club that not only offers children the chance to take part in regular football match fixtures, but also continues to place the emphasis on skill development and fun.
The tournaments are listed below and all have placed for Under 7s (6+ years), Under 8s and Under 9s teams.
ANY
of our S4K children who fall into this age category are welcome to enter. The cost of entry varies between £5 and £10 per player and we will provide further details once we have received responses for registering. To book your daughter or son's place, please email
, stating which tournaments you would like to attend by
Thursday 12th June 2014.
In order to make these tournaments successful, we will be needing parents to take on "Team Coach" roles and be active in working with the children on the day. If you are able to assist with this, please also include this in your email :-)
We will also be offering FREE S4K Player Pathway Assessments for August! This is a 15 minute assessment of your child's football skills across our Player Pathway criteria. This will not only help our children and parents understand whether they are ready for the next S4K level, but also point out the skills that they can work on to improve their ability.
We are extremely excited about this new chapter in our S4K history and look forward to welcoming you all along the journey!


TOURNAMENTS
WINDSOR EAGLES FOOTBALL FESTIVAL
Date:
Saturday 14th June 2014
Location:
Imperial Park, Imperial Road, Windsor, Berkshire, SL4 3RU
Time:
1100-1600
Details:
7a side tournament - please note we only have space for one team in this tournament and will only be taking 8 players, so places will be given on a first come basis.
LONDON INTERNATIONAL FOOTBALL FESTIVAL
Date:
Saturday 2nd August 2014 & Sunday 3rd August 2014
Location:
Royal Holloway, University of London, Egham, Surrey, TW20 0EX
Time:
Under 7s - 02/08/2014 (am); Under 8s - 02/08/2014 (pm); Under 9s - 03/08/2014 (am)
Details:
This tournament welcomes teams from all over Europe to Royal Holloway's picturesque surroundings and promises to be a fun-filled day for all of the family. We are able to enter three teams and places will be given on a first come first served basis.
FAB ACADEMY FOOTBALL TOURNAMENT
Date:
Saturday 30th August 2014
Location:
Bisham Abbey National Sports Centre, Bisham, Buckinghamshire,
SL7 1RR
Time:
1100-1600
Details:
This tournament is held in the Bisham Sports Centre grounds, which has just undergone a £7 million refurbishment. We are able to enter Under 7s, Under 8s and Under 9s with multiple teams.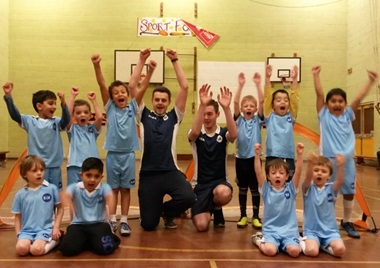 Due to popular request, we are delighted to announce the opening of our S4K Football Club at St John's Beaumont (SL4 2JN), which will be open to children from the ages of 6 years. We are excited to begin introducing our little ones to controlled competition and entering into local league and festival structures, so that all children can continue their football education with us. We have agreed sponsorship for the new season, which will be announced shortly, and will be gathering expressions of interest for the new league structure shortly.
We will be incorporating all S4K Academy classes from the Brigidine School into St John's Beaumont School, in order to create a central hub and home ground for our new football club.