£28 per day Holiday Camp!
We are delighted to announce that we will be hosting our February Half Term Camp at St John Beaumont Preparatory School in Old Windsor from Monday 16th February to Friday 20th February. The camp is conveniently placed for children from Maidenhead, Slough, Egham and Windsor. The price for a standard day is just £28! We are also offering 10% discount for S4K members and an additional 5% discount for siblings.

Our camp is like no other - high energy, high enthusiasm and every child leaves with a smile on their face! We provide our children with a variety of activities including football, basketball, volleyball, Gaelic football, handball, lawn curling and our daily quiz. Our children compete in teams throughout the day collect points that contribute to the grand total for the day - but who will win?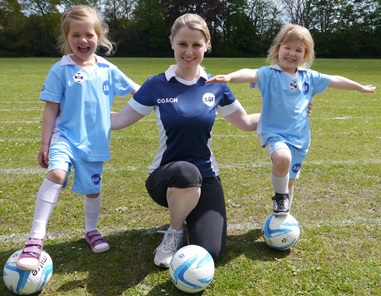 We are delighted to announce that due to phenomenal levels of demand, we will be adding an additional S4K Kickers kids football class to our Woking & Guildford Development Centre from the 17th January 2015!

Led by our highly engaging coaching team of Coach Matt, Coach Freddie and Coach Megan, our extra class will be running from 10.40-11.25am every Saturday morning, in addition to our usual toddler class (S4K Tots (18 months to 3 years)) and football club (S4K Strikers (5 to 7 years)) class.

To celebrate, we are launching a special 75% off promotion for those who register before the 1st January 2014 - why not sign up for our high energy kids football classes this Christmas? Only a limited number of spaces are available on this offer so call our Membership team on 0845 052 1347 or drop an email to for more information.