Rewarding Our Families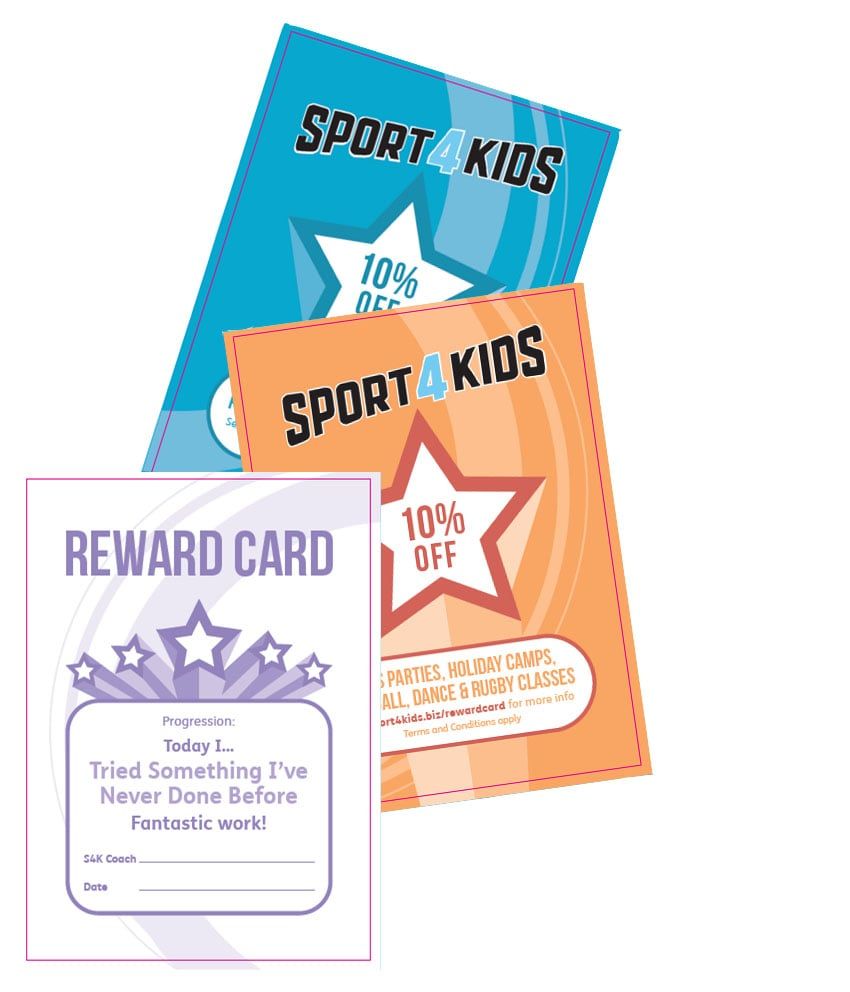 Welcome to our S4K Reward Card page, where you can find all of the information associated with our reward scheme. Our commitment to coaching and entertaining children means that we want to reinforce positive behaviours as much as possible. These behaviours can include anything from...
Playing to the rules of an activity
Trying something new
Sharing lessons learned with family and friends
Arriving on time for class
Working hard for an entire class
Listening well
Helping a team mate
Remembering kit
...plus many many more
Praise and positivity is the name of the game here, based on the comprehensive body of work by educational psychologists surrounding the effects of both postive reinforcement and postitive parenting styles. By providing our children with Reward Cards during our school, holiday and skill development clubs, we incentivise our children to enjoy the activity or sport - ultimately leading to the will to participate in exercise and sport, through to the adoption of healthy habits in life.
The Reward Card system offers our families the chance to take advantage of discounts across our additional services, including Birthday Parties, Holiday Camps, Skill Development Classes in Football, Rugby and Dance as well as other Extra-Curricular Clubs at Schools and Nurseries.

If your child has been issued with a Reward Card and you would like to claim an offer, please fill out the form below and we will get right back to you!